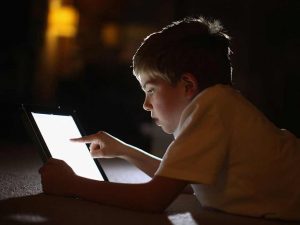 It is understandable.  As parents, we get tired during the day.  We have work to worry about, our kids are sulking, asking for attention.  The solution?  Sit them in front of the TV! That should keep them quiet and occupied for an hour, or two… or three…..
Studies show that children should have a certain amount of screen time a day, but not more.  Too much screen time can cause problems for the child later on;  lack of sleep, behavioural problems, being antisocial.  
As parents you probably say, I watched TV growing up!  I turned out fine!  I myself remember fondly watching my TV shows of choice; He Man, Teenage Mutant Ninja Turtles, Beetlejuice and Ghostbusters!  But I also remember going out to the playground every day and beating my own score on going back and forth on the monkey bars. I also biked around my neighborhood, went over to my friends house and visited the local community center where I played foosball, signed up for classes and socialized with other children.
Screen time means time spent on digital media for entertainment purposes.  Screen time is fine, as long as it is regulated by time and content.  If your child cries, screams or sulks when they are not given screen time, this is a problem.  According to the new guidelines recommended by the Canadian Paediatrics Society in 2017,  children between the ages of 2-5 should have no more than 1 hour of screen time a day.  Infants 18 months and younger should not be have any screen time in order to promote healthy brain development and parent child connections.
As an early childhood educator, it is very obvious to me which children watch too much TV.   The ones that fidget a lot and cannot sit still doing manipulatives.   The ones that act violently.  The ones with attitudes. We would ask the parents, and the answer is always the same.  "Yes, we do sit them in front of the iPad or TV."
For parents, it is important to regulate the children. It is the job of the parent to provide guidelines and boundaries.   Children should not be dictating to parents how much screen time they should be allowed.  Sure give them screen time, but ensure that it is not longer than the recommended amount.  Regulate what they watch.  If you don't want your girls to have attitude and act like brats, well don't let them watch "Bratz'!  Ensure they are also having social time with family and friends and don't forget to allow children to exercise their bodies.   This ensures your child have a healthy childhood!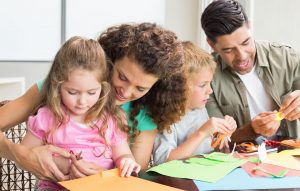 Some suggestions to occupy your child besides sitting them in front of a screen.
Start a project – The internet as an array of ideas! Create a scrapbook.  Make a birdhouse.  Your child will feel so good having accomplished a project!
Plan a playdate – Get together with parents and take turns having playdates at each others homes.  Your child will have social interactions, and the parents can take turns enjoying time by themselves.  It is a win-win situation!
Start a Youtube Channel – What is your child interested in?  Art? Karate? Singing?  Have them start their own Youtube channel, you might even make money!
Play board games – If you have more than one child, have them play board games with each other.  It is fun and stimulates thinking!
Buy engineering coding games – There are great new games that encourage children to use critical thinking to build mazes, code games, and other fun engineering games that really allows children to have fun while making creations.
Sign your child up for classes – Dance! Play and instrument! Play a sport! Sign your child up for something they enjoy doing.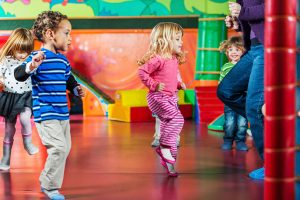 Check these links for more information :
https://www.theglobeandmail.com/life/parenting/misadventures-in-babysitting-new-guidelines-released-on-screen-time-for-young-children/article35168281/